15 Amazing Ice Sculptures
Wednesday, 20th February 2013
15 AMAZING ICE SCULPTURES – Ice sculptures have been used for decoration at weddings, conventions and many other large group affairs, for their beauty to the eye and the special flair they add to any event.   On a small scale, ice sculptures are not only an object to admire, but are often used as decorative vessels for holding chilled food.  With the additional play of sunlight, colored lights and dyes added to the ice, sculptures can take on an enchanted look or become a brilliant display.
Ice sculpture contests are held in nearly every country, however the competitions involving the largest creations are naturally found in the farthest Northern regions with Canada hosting the greatest number, at six a year.  Air temperature and sunlight play a critical role in how quickly a sculpture would need to be completed and sculptors have learned that by using a variety of tools from, chainsaws to razor-sharp chisels, a moderated sized creation can be completed in as little as ten minutes.
If you've never seen an ice sculpture, you will be amazed at the texture and definition that can be achieved, and unlike snow sculptures, if a mistake is made it cannot be corrected.  The sculptor must start again.  The following pictures portray creations starting as small table top displays and conclude with large structures that will take your breath away.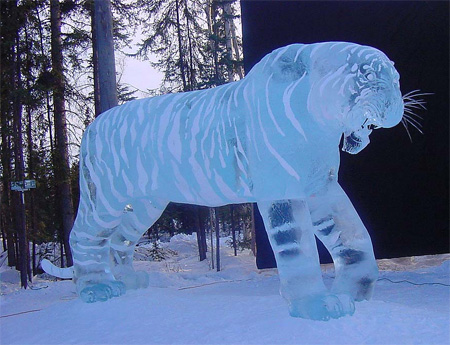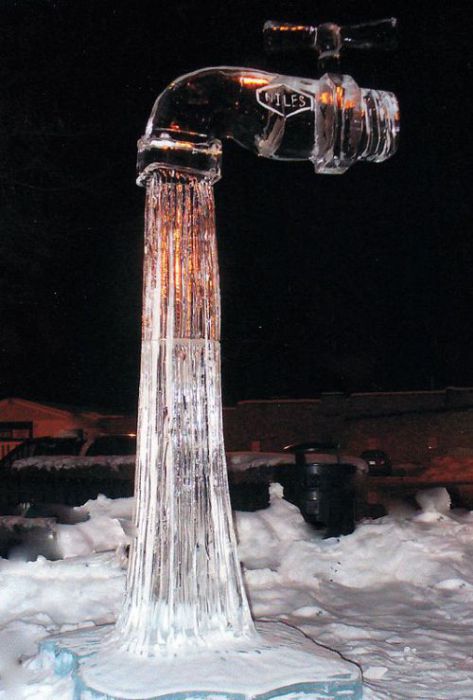 Next time you are at an event that has an ice feature, I hope you will take more than a minute to admire the talent and work that went into its creation.
---
---