Children With Guns
CHILDREN WITH GUNS - I read an interesting news blip over the weekend about a small town in Louisiana.  The article covered the news concerning a sheriff who conducts a gun clinic for young children, aged 8-12.
In the clinic they are taught how to handle, shoot and behave around firearms or around people with firearms.   The clinic is open to the public and does not require you to be a gun owner.
It is a requirement for the child to have an adult take the class with them.  An ongoing program for years, it covers instruction in BB guns, hunting rifles and shotguns and is sponsored by Wal-Mart, local businesses and private citizens.  It is getting attention now only because of the current gun controversy and it amazes me how many people don't understand the principle behind the education.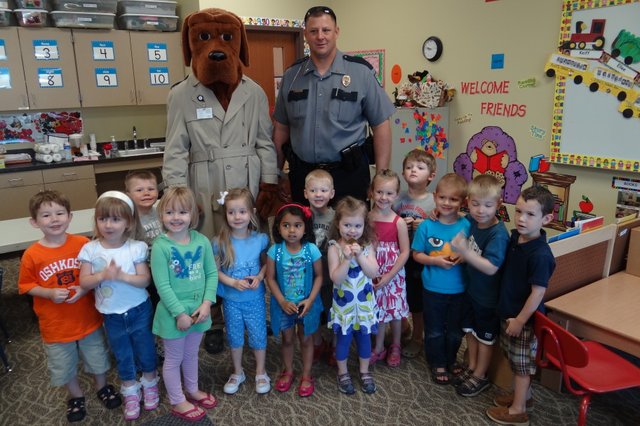 Local law enforcement agencies have taken the initiative when it comes to talking to children about guns and gun safety.  Guns can be found anywhere and everywhere. Often children will come across them at home, a friend's house or while out playing.
It is imperative that a child knows not to handle a firearm but to seek out an adult.  Police have been pro-active in the war against guns and gun crime for years and have designed child friendly programs as a way to protect young lives.  McGruff the crime dog discusses what steps a child should take if they come across a gun or become involved in a situation that involves a gun.
These are not the only programs available, nor are they new.  Multiple organizations offer a variety of program geared towards gun knowledge, safety and use.  Many conduct shooting competitions for children of all age ranges and ability starting at the local level through the national level.  One of the more familiar programs runs through the 4-H organization.
They will utilize the facilities of a local gun club, uniting the child with a safe place to use their gun.  The classes foster responsible gun handling, proper maintenance, and proficiency in its use.  The course ends with the county fair and each child is judged both orally and on a physical demonstration.
The goal of a blue ribbon is earned based on individual merit and assessment, so each child is truly competing against themselves; a method that has been proven over the years to encourage personal goals and achievements.
Many of you dads, older gentlemen and maybe some of you ladies remember wanting a BB rifle for Christmas as a kid and how excited you were when it finally arrived.  Your dad showed you everything you needed to know and maybe you went out with your uncles and grandpa that day to practice loading and shooting it.
If you were like me, your first targets were paper targets and as your aim was perfected you graduated to old soup cans.  You learned to keep it at your side, pointed down, never raising it until the area is clear and you are prepared to shoot.  Most important, that it is NOT a toy and to NEVER point it at someone.  Good memories and good times.
When we were young, we wanted to be the good guys: the sheriff, cowboys, or police officers.  We grew up on westerns and police shows like "The Rifleman, Wild, Wild West, Dragnet, Berretta and Police Woman."  A gun symbolized authority and pride.
It was made to protect.  Everyone I knew had a BB gun rifle as a starter gun, and when one was given to us, it meant our parents trusted us and knew it was time to let us grow up a bit.  It was a sign to the other kids around us that we were no longer a baby.
It wasn't that long ago that many schools held archery and shooting classes as part of their standard curriculum.  Classes were held within the schools in special built ranges.  In fact where I grew up and went to school, the shooting range is still intact in the basement of the school, although the school itself is no longer in use.
The NRA along with many local gun clubs sponsors age-appropriate classes starting at the pre-K level.  Never too young to learn about gun safety, children are instructed on what to do if they find a gun and as they get older, how to handle a firearm.  If you are interested in such a program, check with your local gun club or look on-line.
It is sad that so much of our country is afraid of guns.  What was once a large part of our culture is slowly becoming taboo.
---
---