DEDICATION OF THE GEORGE W. BUSH LIBRARY – Today the eyes of our nation turned towards Dallas, Texas to the dedication ceremony of the George W. Bush Presidential Library, situated on the campus of Southern Methodist University.  The library will officially be open to the public on May 1, 2013.
George W. Bush Presidential Library and Museum
Every president since Hoover has a presidential  library, as do many before him.  In 1978, the Presidential Records Act was established to provide the opportunity for all presidents to build a library as a tribute and legacy to their presidency, much like the symbolism of ancient Egyptians and their pyramids.  What is interesting is that today's former presidents have a great deal of influence on how their personal tribute will appear to the public, each with the hopes of sharing their perspective and the thoughts that motivated their actions.
The 5 Living Presidents of the United States: George Bush Sr., President Barack Obama, George H.W. Bush , Bill Clinton and Jimmy Carter
Obama and each of our former presidents spent time before the crowd speaking of a particular accomplishment by the Bush administration.  Highlights of that time include his push to reform the country's immigration system, which is still an on-going process.  After 911, he instituted an aggressive approach to counter-terrorism that was questioned at the time, but may be viewed with different eyes as the U.S. continues to be touched by acts of terrorism today.  He began a work that continues today in Africa which helped to secure peace between North and South Sudan in 2005 and in expanded aid to the nations of Africa.
"My deepest conviction, the guiding principle of the administration, is that the United States of America must strive to expand the reach of freedom.  I believe that freedom is a gift from God and the hope of every human heart."  George H.W. Bush
A twisted beam lifted from the debris of 911
With the opening of each new presidential library, the members of the world's most exclusive fraternity "The President's Club" will put aside partisan differences to honor the shared experience of running the nation in difficult times.  Library dedications have since become moments when presidents genuinely grow closer, a time when they can bond and support one another in a way that no one else can.
As President Obama put it, "Our club's more like a support group… No matter how much you think you're ready… it's impossible to truly understand the nature of the job until it's yours."
Former President Clinton joked that this library is "the latest, grandest example of the eternal struggle of former presidents to rewrite history."
With over 10,000 people in attendance, dignitaries and foreign leaders from around the globe were also in attendance including former British Prime Minister Tony Blair, former Israeli Prime Minister Ehud Olmert and former Italian Prime Minister Silvio Berlusconi.
A replica of the Oval Office
Amongst the exhibits is the "gaming experience"  where visitors are given the opportunity to consider four big decisions Mr. Bush himself faced in office — the Iraq invasion, the troop surge, the response to Hurricane Katrina and the financial crisis. The interactive exhibit gives the visitor advice from advisers, and after four minutes, Mr. Bush explains in a video his own decision-making process.
A section of the library is dedicated to former First Lady,  Laura Bush, and her achievements
Laura Bush was actively involved in both national and global concerns during her time as First Lady.  Education and literacy were a primary target with women's health issues running close second.  Working side by side with The Heart Truth and Susan G. Komen for the Cure,  she raised awareness for heart disease and breast cancer awareness and treatment.   In sync with her husband's work in Africa battling Aids, she represented the United States during her foreign trips, which tended to focus on HIV/AIDS and malaria.
In an effort to further advance healthcare, The Laura W. Bush Institute for Women's Health was founded in 2007 with  a mission statement that includes as its primary goal to integrate research, education and community outreach in a multidisciplinary approach specifically to women's health.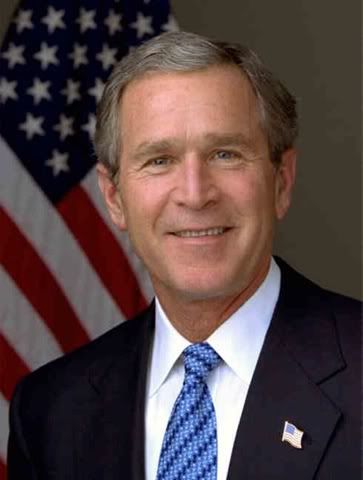 George H.W. Bush
As you leave from your visit to the library, emblazoned on a large wall plaque are these words of encouragement and hope:
                                      Now we go forward–Grateful for our Freedom, 
                                      Faithful to our Cause, and confident in the future
                                       of the greatest nation on Earth.  
                                                                                             President George W. Bush
 Would really like your take on the article so feel free to leave your comments below.