SHOULD ILLEGAL IMMIGRANTS HAVE EQUAL RIGHTS? - With the increase in fencing and security on the border of Mexico, the number of immigrants crossing illegally has dropped, but what has resulted is far more horrific.
Looking for ways around the fencing and border patrols, immigrants traveling through Mexico are taking their chances in the 1,933 miles bordering canyons, valleys, the desert, and the mountains where it is the most dangerous and not as heavily protected looking for a way to get across.
As a result, they are traveling longer, sometimes up to a week in the heat with little food or water and many are not making it.  Bodies are piling up at the border dead from heat and dehydration. Over 177 last year alone in one Arizona county.  Might not sound like many, but that is more than one body a day for one morgue, and is in addition to any homicide, suicide or natural death within their county.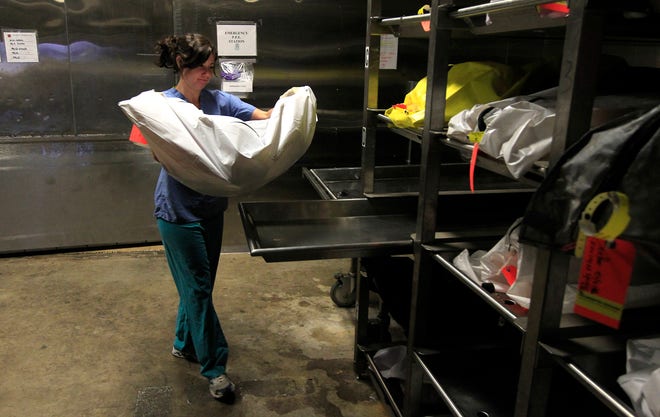 Identification is nearly impossible since many do not carry any type of ID and their remains are often decayed beyond recognition.  Relying on their effects, the remains are photographed, records made of birthmarks, scars and tattoos, dental x-rays taken and bagged along with whatever belongings they had on them in hopes that a family member will come forward to claim them, although one in three remain unidentified..  The bodies, which were once buried are now cremated and placed in a cemetery designated for this purpose.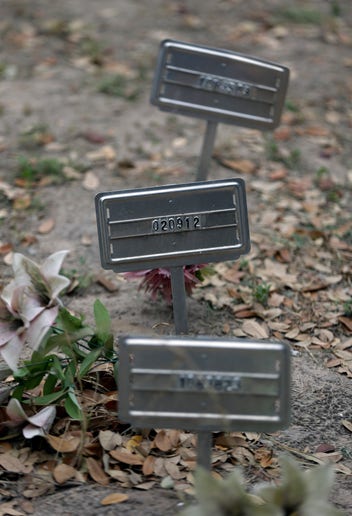 As Americans, our borders have been breached for decades and we are reaping the consequences that come with a high illegal immigrant population.  A stressed health care system, overcrowded schools with children who do not speak or understand English, and a welfare system that can no longer carry the load.  Now that we have better secured our borders, we are facing an entirely different dilemma, alone.  There is no help from the Mexican government.
"Amnesty is a big billboard, a flashing billboard to the rest of the world that we don't really mean our immigration law."  Richard Lamm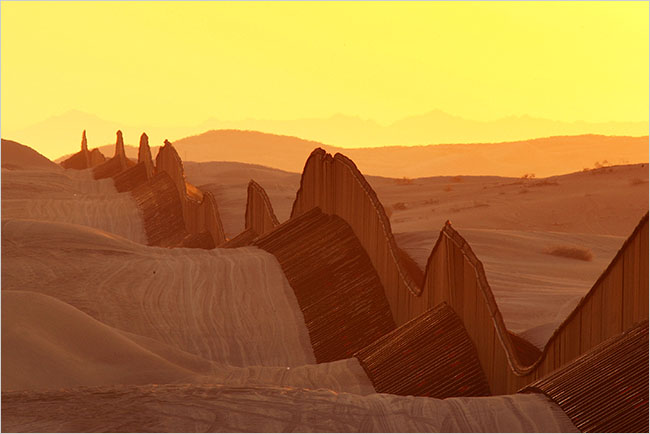 Recent years have seen an increase in OTM's, other than Mexican immigrants.   OTM's are coming from Central and South America due to the poor economic situations there, but also due to spillover violence from Mexico caused by drug cartels expanding their territory.  They are relieved not to have these people staying within their country and unscrupulous guides are giving desperate immigrants hope by saying there is a new path, an undetected and unguarded path into the U.S.  Couple this with the mexican border guards turning a blind eye for a few greenbacks, and it is clear why so many take their chances against the heat and environmental conditions to try and make it to what they still consider the land of opportunity.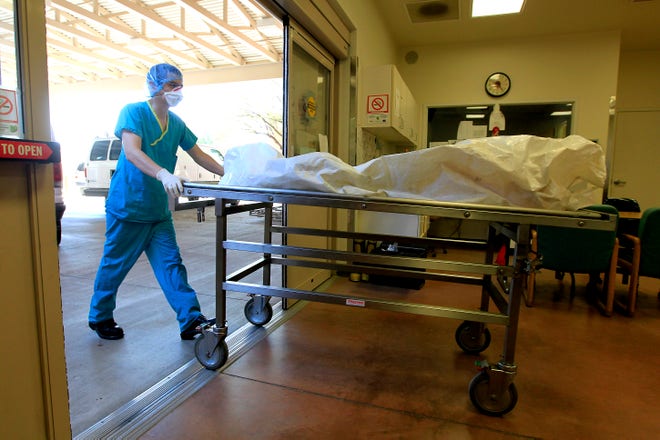 Countries like Guatemala, Nicaragua and Honduras have seen an increase in crude violence as the cartels fight for control of these areas and are seeing more of their people leaving to try and make it to the US.  Unprepared for this type of an ordeal,  the U.S. border patrol has since set up rescue and water stations along the border.  Although the immigrants are not allowed to cross, they are given water and time to refresh before they are sent back.  Many simply wait a few days and try again in a new area.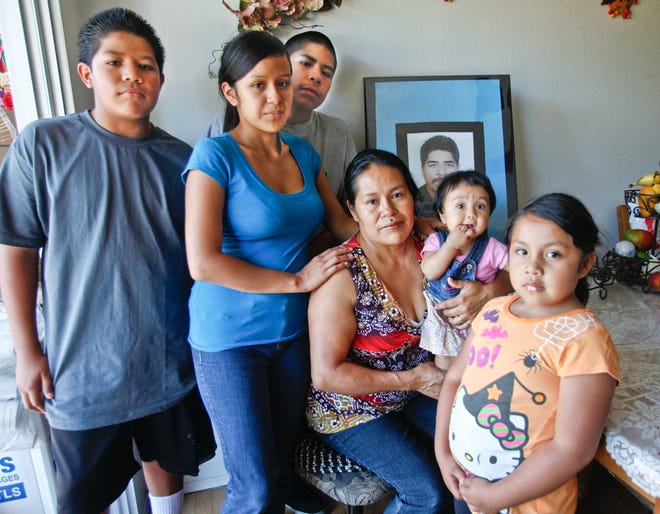 The family above surrounds the picture of their loved one who was deported for being an illegal immigrant and died trying to re-enter the U.S. again illegally.  His body is one of the few who was claimed and taken home.   This family photo and story has been spread across U.S. newspapers in an effort to stir up sympathy for illegals and the situations they find themselves in.
As devastating as this is we must remember one thing:  These people are crossing the border illegally!  They are trespassers; intruders.  As a country millions of dollars have been spent erecting a fence, employing border guards, setting up monitoring devices, and using scouting planes to scan larger areas all in an effort to control the incoming illegals.  We have set up detention centers for those caught and waiting for deportation in which we feed and shelter them.
"Illegal immigration costs taxpayers $45 billion a year in healthcare, education and incarceration expenses."  Ric Keller
Now we are bearing the burden of clearing the border of those who have died and in our compassion not only store them for a year waiting for someone to come forward and claim them, we give them a decent burial after taking the time to catalog what we know about them, all for the sake of their families.
This costs money.
Is it our responsibility to provide education, jobs and health care to those who enter the country illegally?  On the same note, is it our responsibility to provide these things to our own citizens who refuse to work?  We have become a nation that rewards the freeloader and punishes the hardworking.
President Obama says he is looking into ways to stem the inflow of illegal immigrants and bring our nation back to its heritage of encouraging "an honest days wage for an honest days work."  His immigration reform includes amnesty for those illegals already calling the U.S. their home.  Bleeding heart democrats would have us believe that we cannot turn our backs on anyone, it is heartless and not what it means to be an American.   Republicans desire stricter border laws and the power to enforce them quickly, that is how they would define being an American. The illegal immigrants are a people who are caught in the middle of a tug-of-war between the two parties, and if the opportunity to vote is provided to them, as proposed by the Democrats, there is no doubt which party they will back.
"Hopping the fence or wading the Rio Grande is not part of America's immigration process."  Ted Nugent
Politically charged as the situation is, there can be only one solution to cutting the cost of taking care of the border deaths.  Simply stop.  Leave the bodies where they lay, or better yet mount the dead bodies on poles as a warning to anyone else trying to enter.   Implementing a "shoot all trespassers" would also prove that we mean to enforce the safekeeping of our border.
Anyone attending school or seeking health care or employment must have US identification or be sent to a detention center.  For those already in deportation centers, a quick trip back to their homeland would be cheaper than housing them while waiting for paperwork to be processed.  If a young boy can be put on an airplane and sent back to Russia, why can it not be done with the illegals?
Something must be done, and it must be done quickly.  States along the border are drowning financially, across the nation there is no accountability for illegals who have not renewed visas and our tax base to support the growing population is shrinking with our own troubled economy.  Without a plan, we are fast becoming a nation that will no longer hold the promise of a brighter future.